At the Casey Cup tennis tournament, Versetal united with General George Casey, Jr. in honoring veterans, culminating in a moving fundraiser for the USO, embodying our commitment to giving back on Veterans Day.
For over five decades, a small coastal Massachusetts town has been the host of a cherished tennis tournament every August. While the spirit of competition is undeniably present, the true essence of this tournament lies not in crowning victors but in paying heartfelt homage to the enduring legacy of the veterans and their profound contributions to our nation.
The Casey Cup was inaugurated in 1970, a poignant year marked by the loss of Major General George Casey, Sr., who tragically perished in a helicopter crash while visiting his troops in Vietnam.
The evening prior to the tournament, General George Casey, Jr., the retired Chief of Staff of the Army, graciously opened his home to host a special reception, marking the ceremonial start of the tournament. While this event perpetually carries significance for the players and their families, it held an even deeper resonance for General Casey.
He had recently lost his mother, Elaine, and was also in the process of stepping down from his role as Chairman of the USO. During the event, General Casey shared his experiences and contributions with the USO, and he announced his forthcoming departure from his leadership responsibilities.
Moved by the General's words and inspired by his dedication, members of the Versetal team in attendance proposed a discreet "pass the hat" collection for donations to the USO, intending to surprise the General with this heartfelt gesture the following day at the tournament.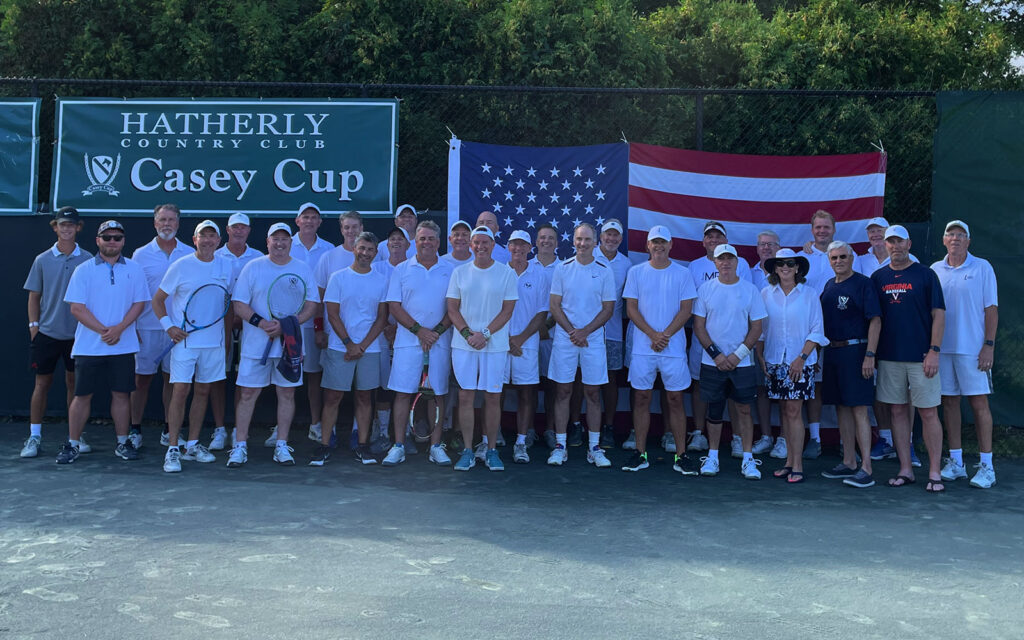 On tournament day, after the players had warmed up, General Casey spoke of his father's sacrifice, his mother's recent passing, and expressed his heartfelt gratitude to all who participated, ensuring the continued preservation of his father's memory and commitment to good sportsmanship and competition.
If that wasn't moving enough, a special addition to the event occurred when Mia, daughter of Versetal's Business Development Manager, Jason Manfredi, delivered an emotionally stirring rendition of the national anthem, elevating the event to even greater heights. In a heartwarming gesture of generosity, our CEO, Michael Belmarsh, pledged to match the donations raised that day, further cementing the spirit of giving back to our veterans and transforming the tournament into an ongoing fundraiser for a noble cause.
If you seek a meaningful way to support a great cause on Veterans Day, please consider the USO, an organization renowned for its remarkable support to our active-duty troops and their families.
At Versetal, we are humbled and grateful for the opportunity to give back and support our veterans through the Casey Cup tournament. As we reflect on the valor and sacrifices of those who have served our nation, we remain committed to fostering a culture of gratitude and support for our heroes, not just on Veterans Day, but every day.
Learn how Versetal can help you with your IT Ops